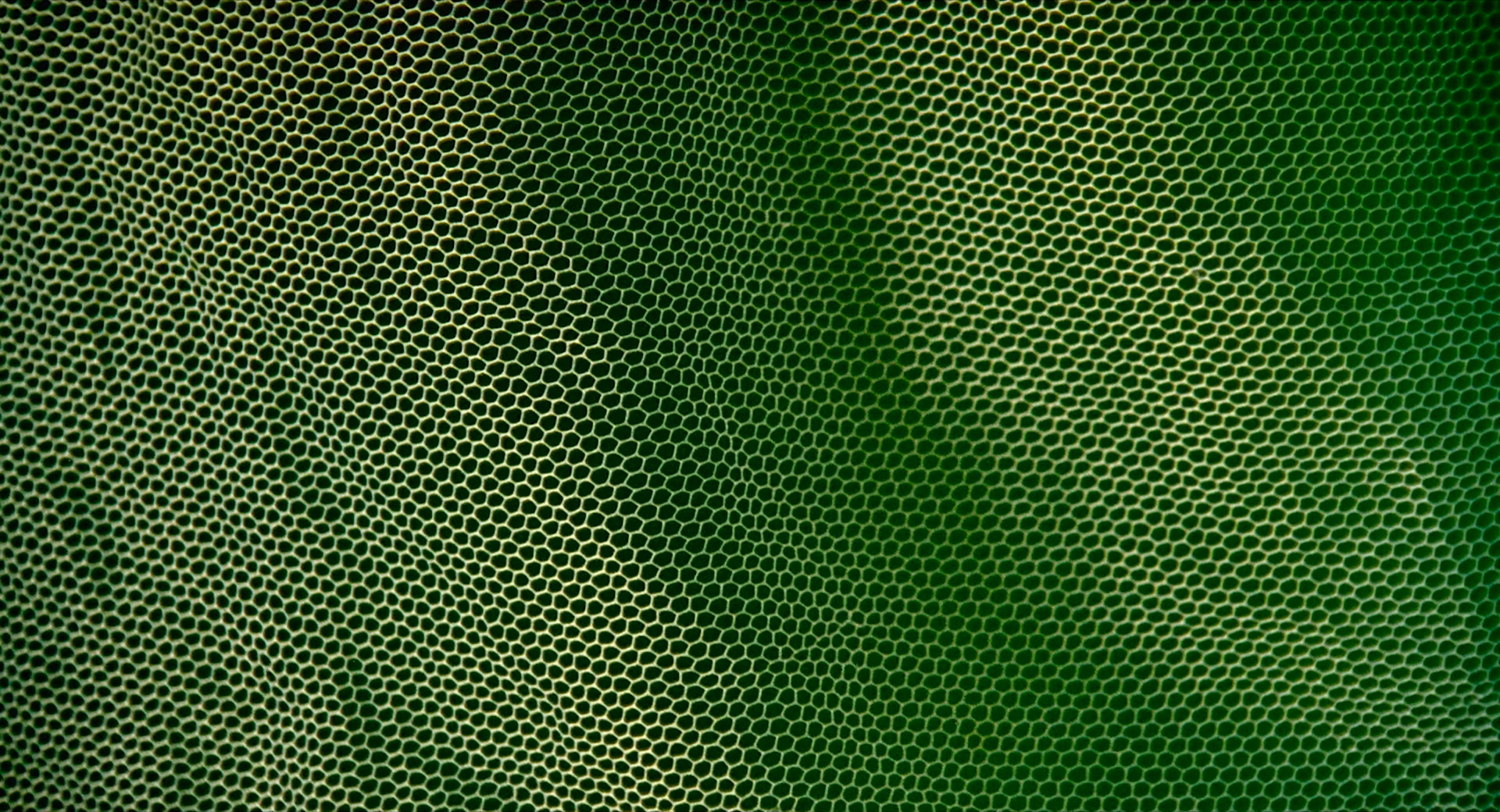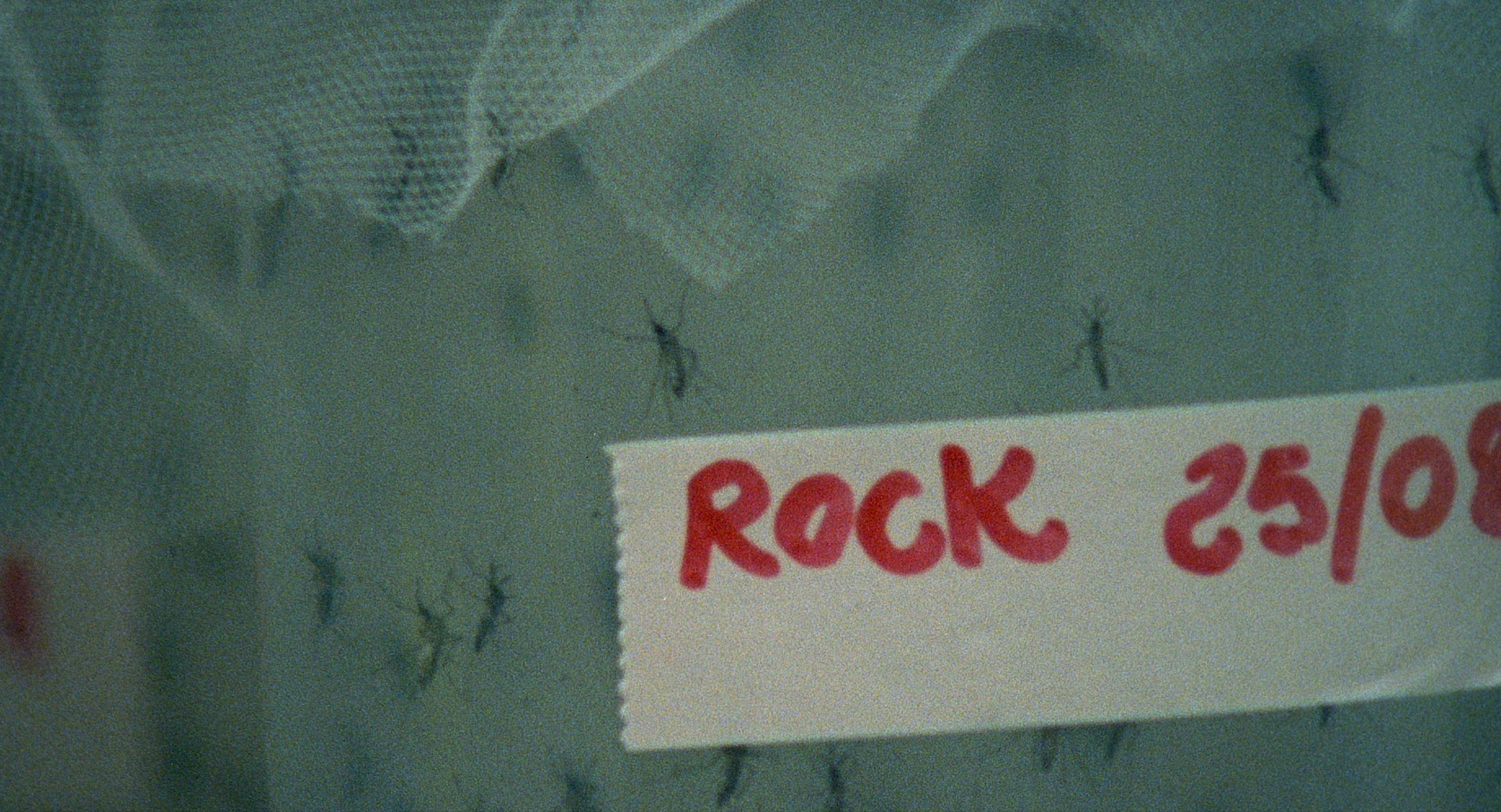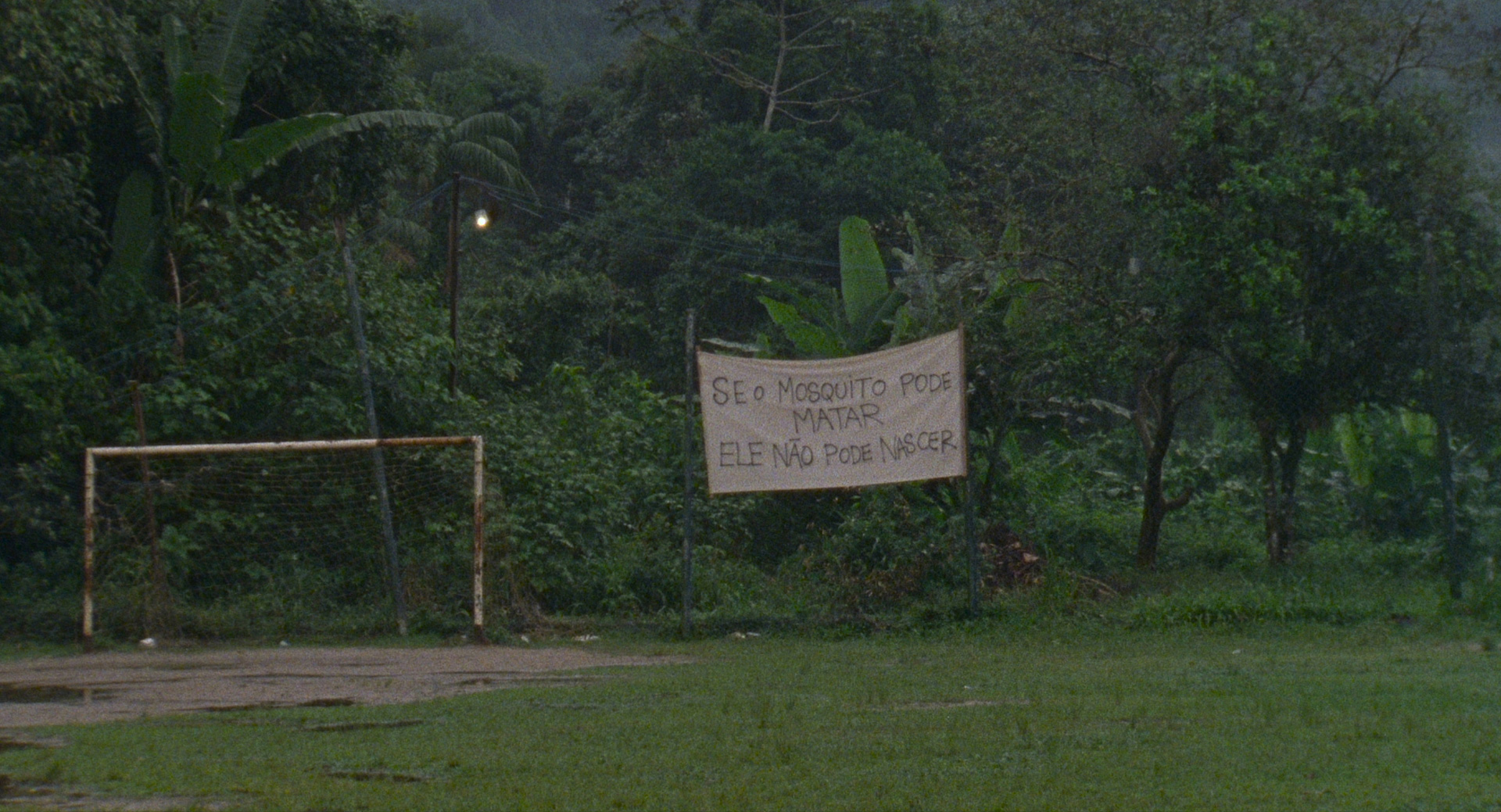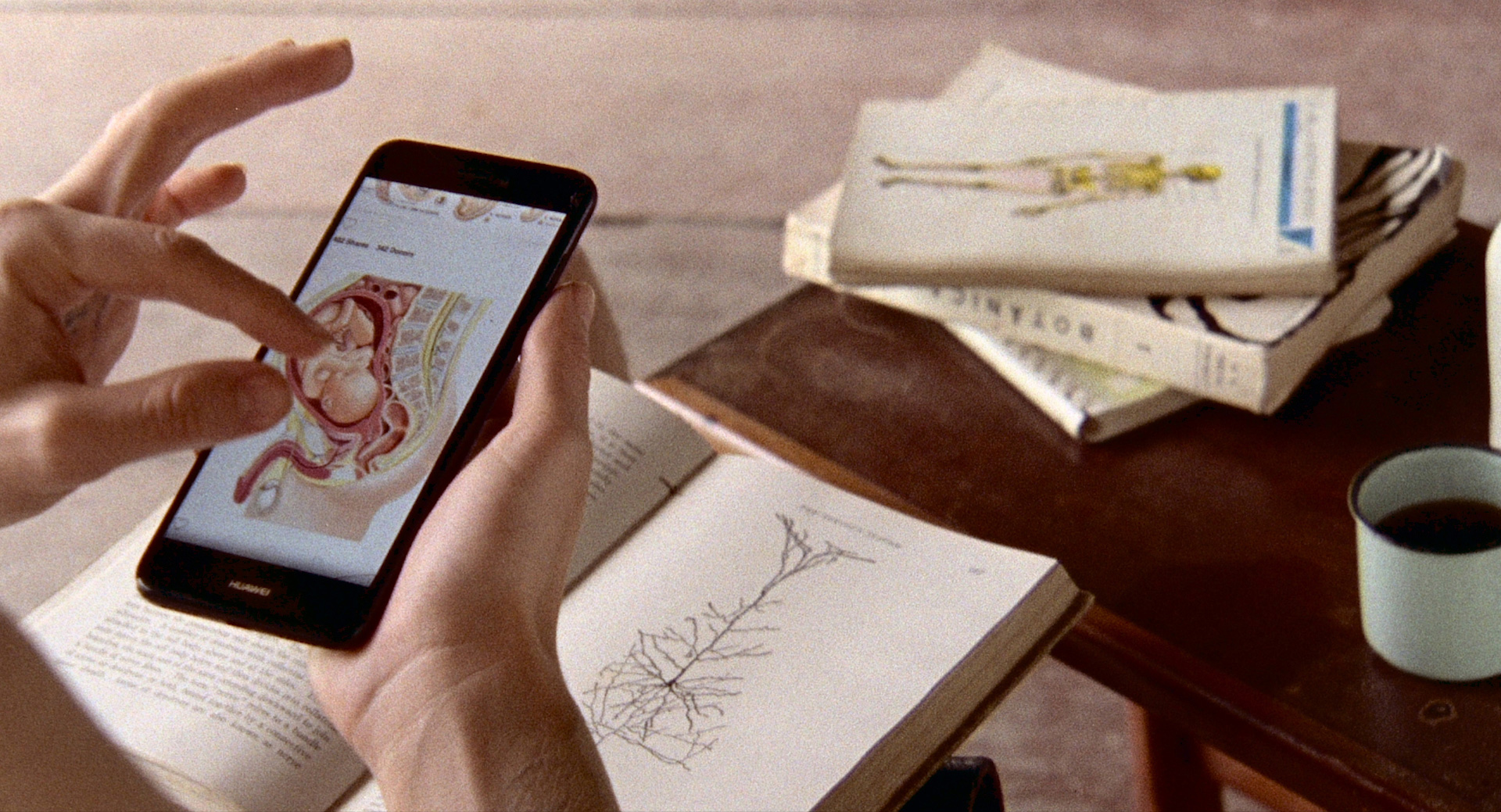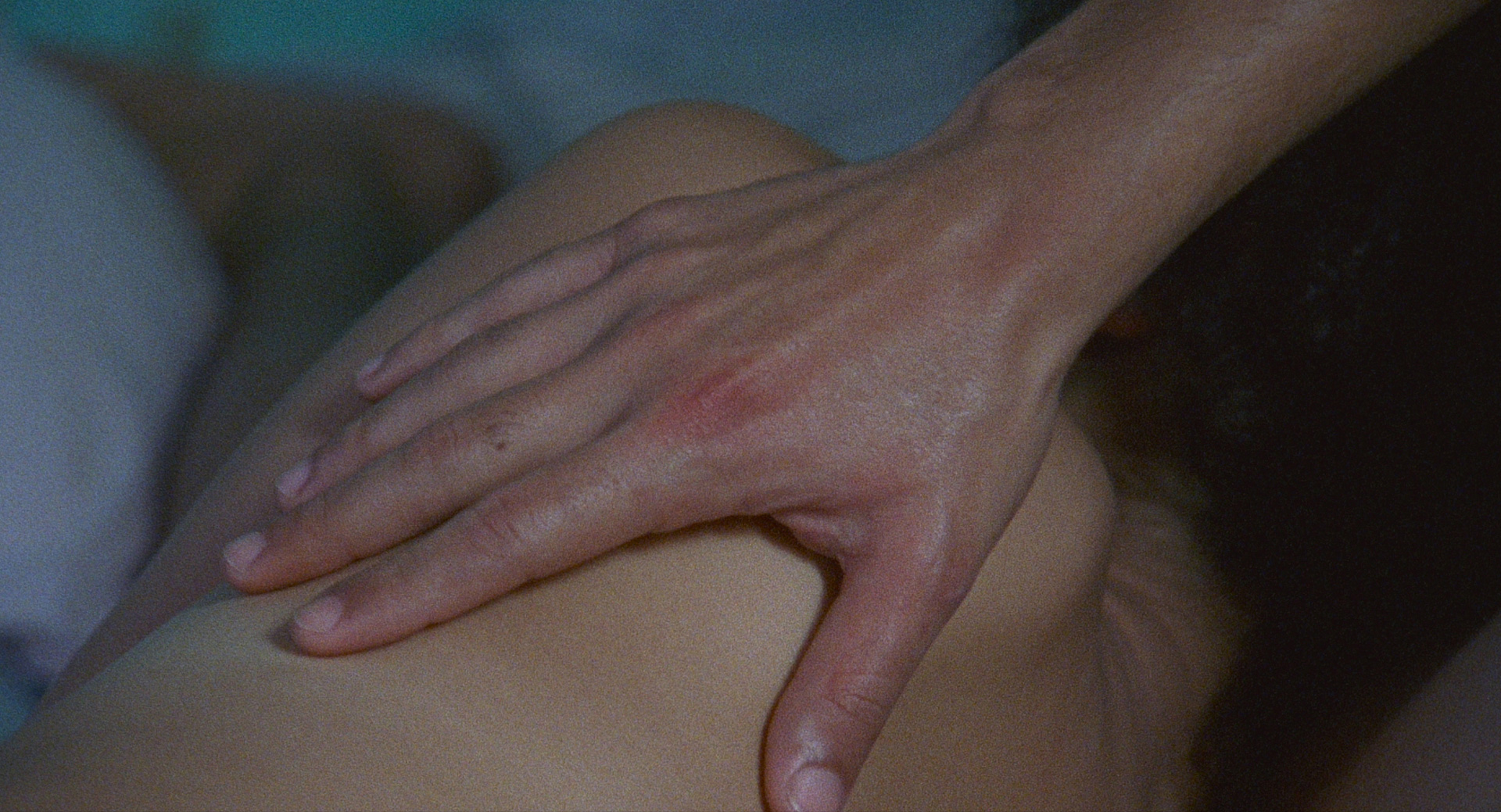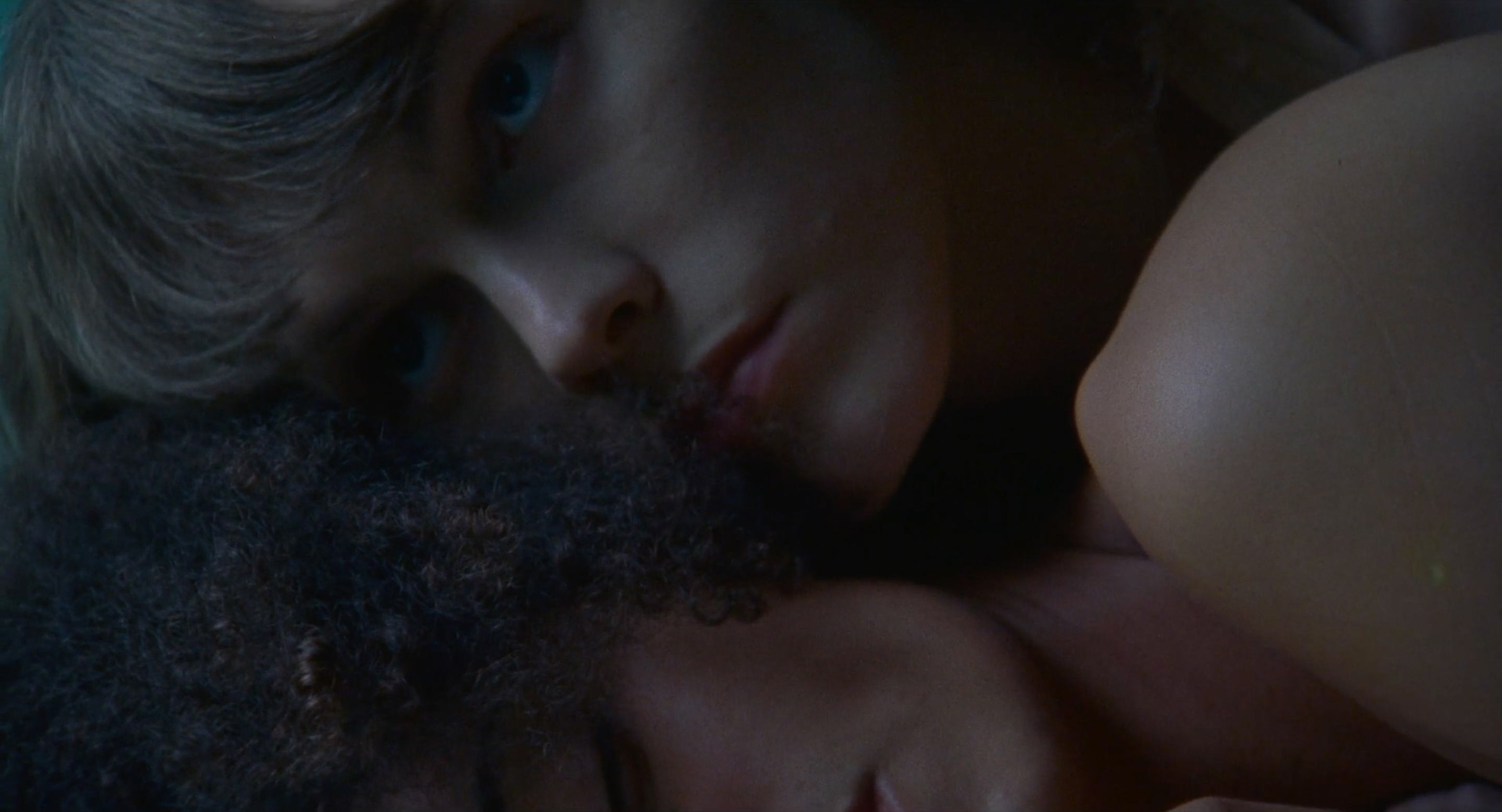 Film stills The Bite, 2018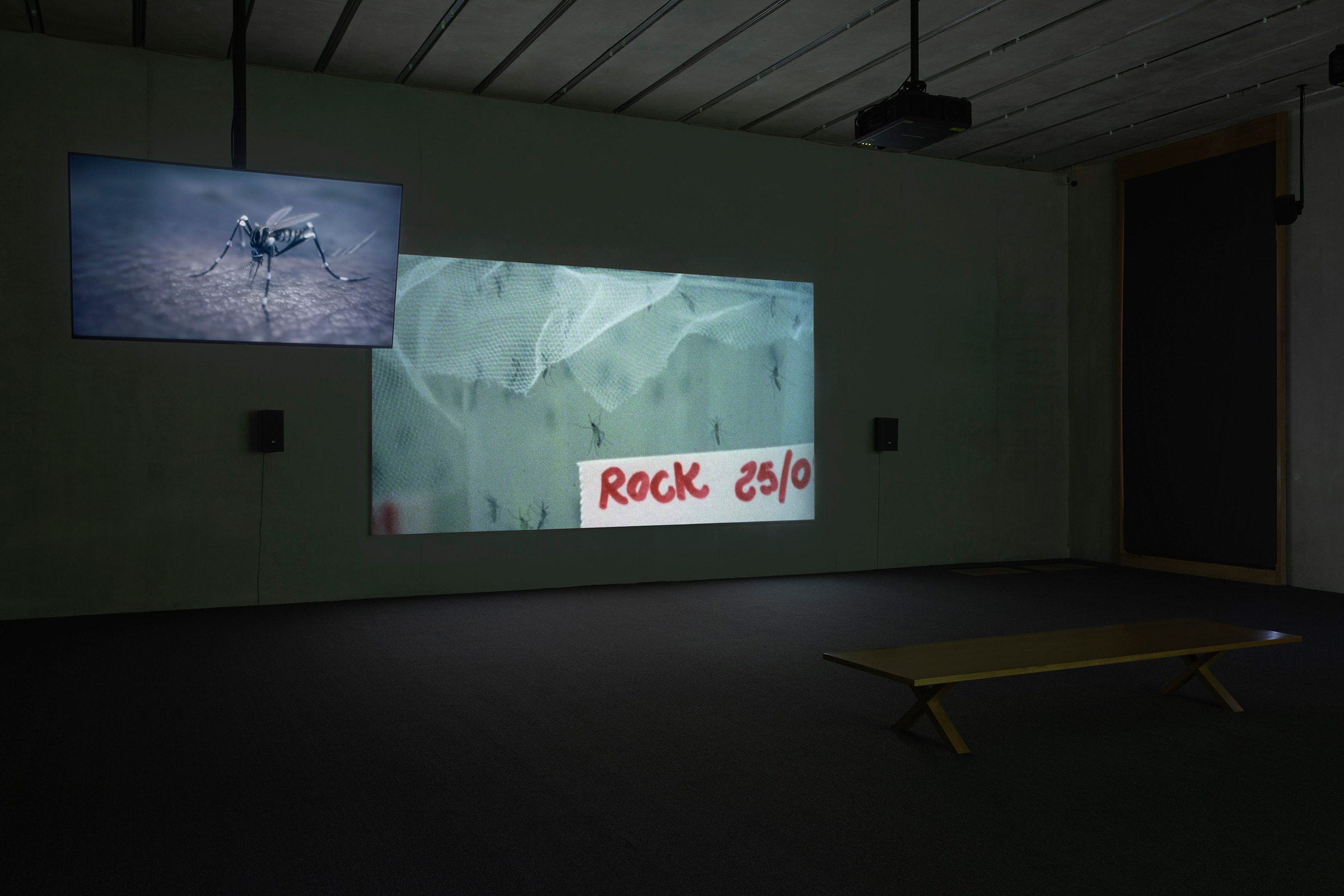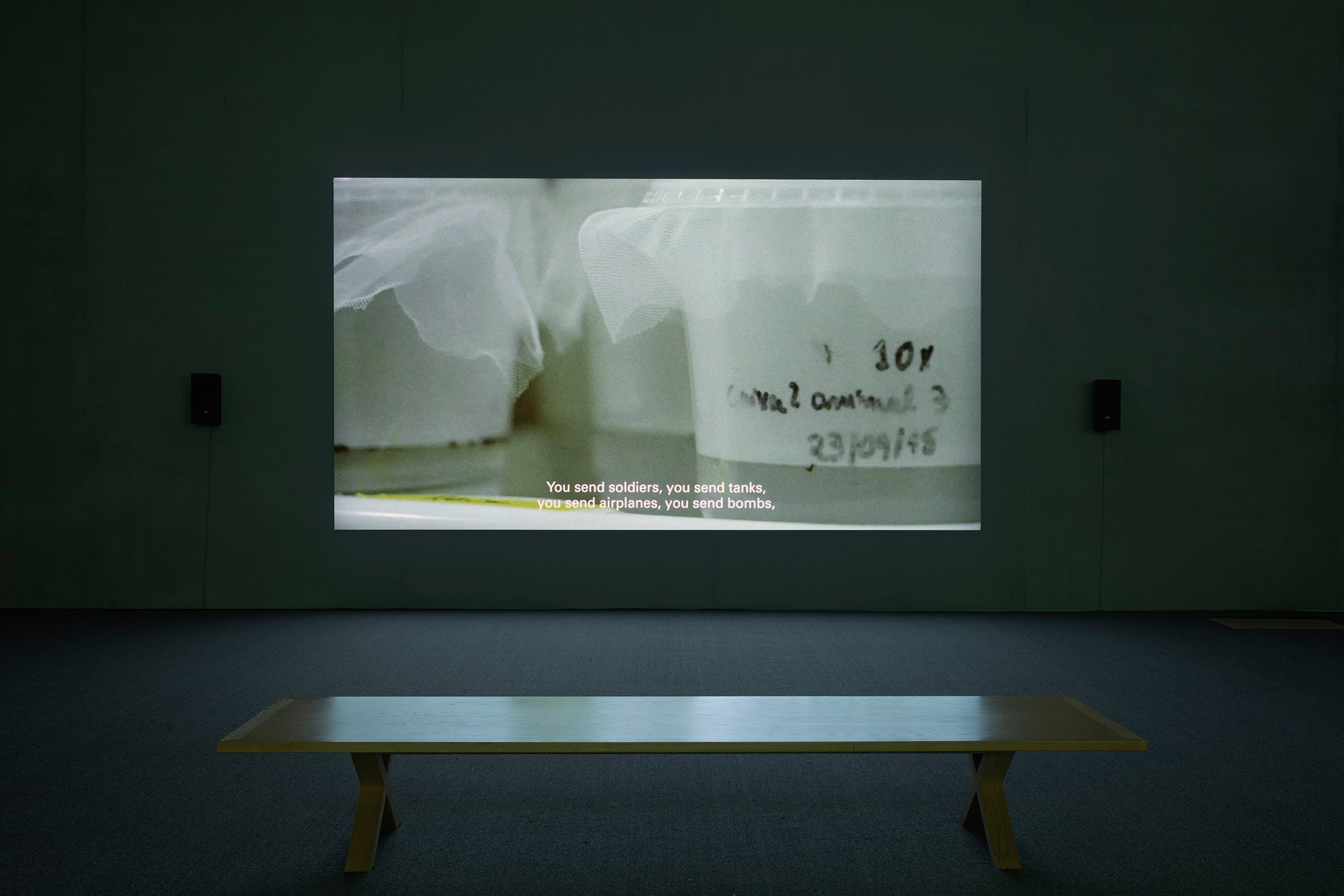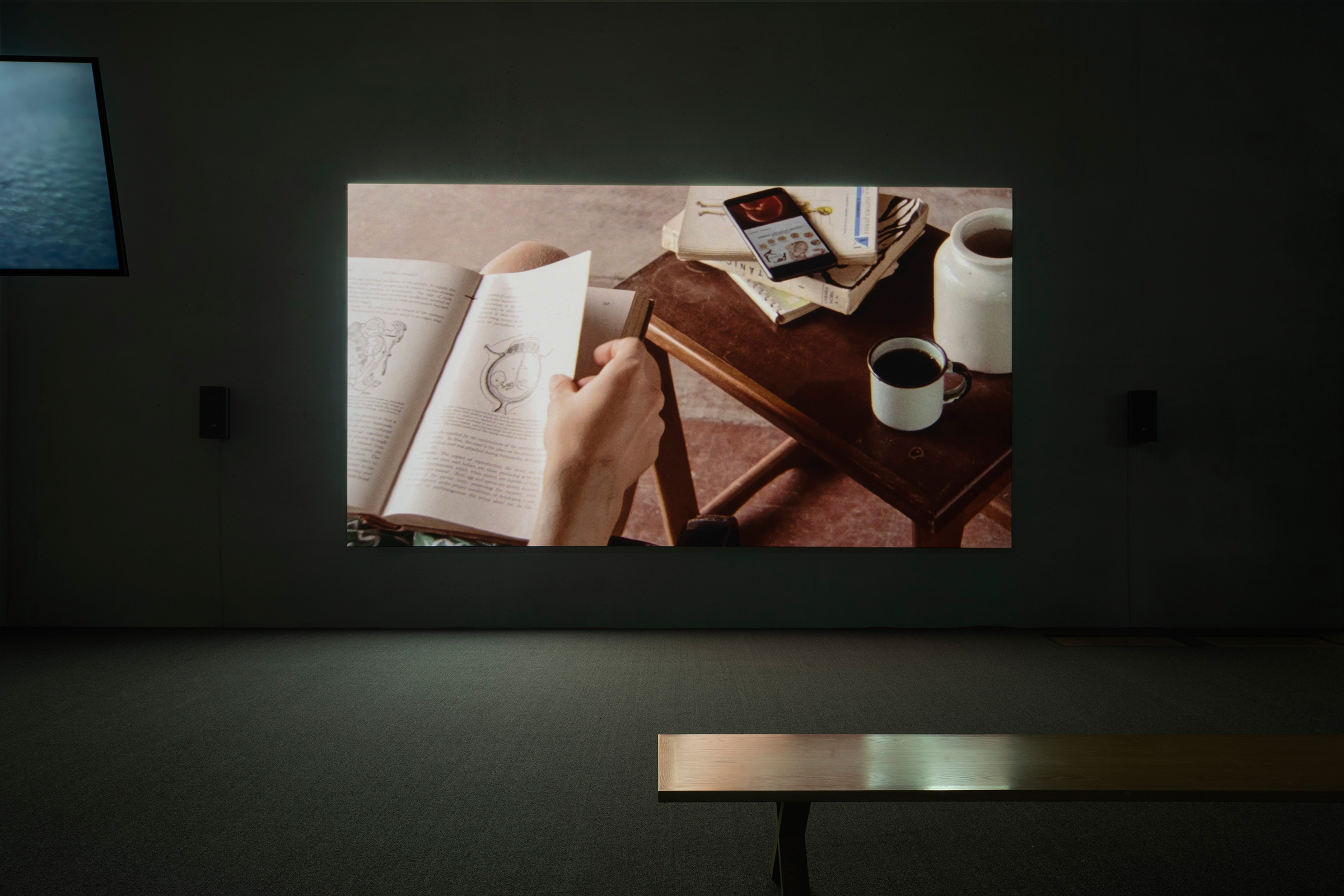 Exhibition view at Pérez Art Museum of Miami, USA, 2018-19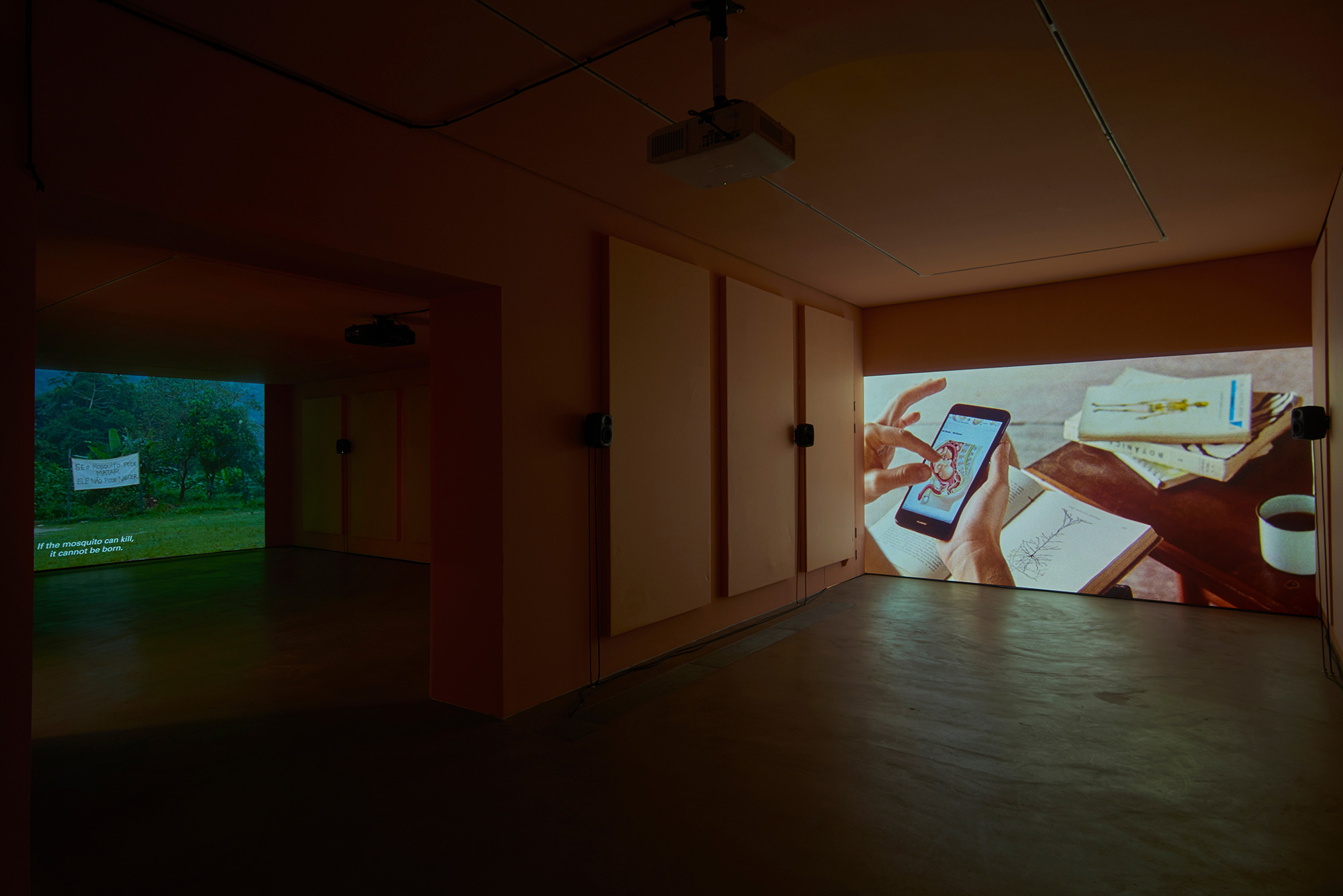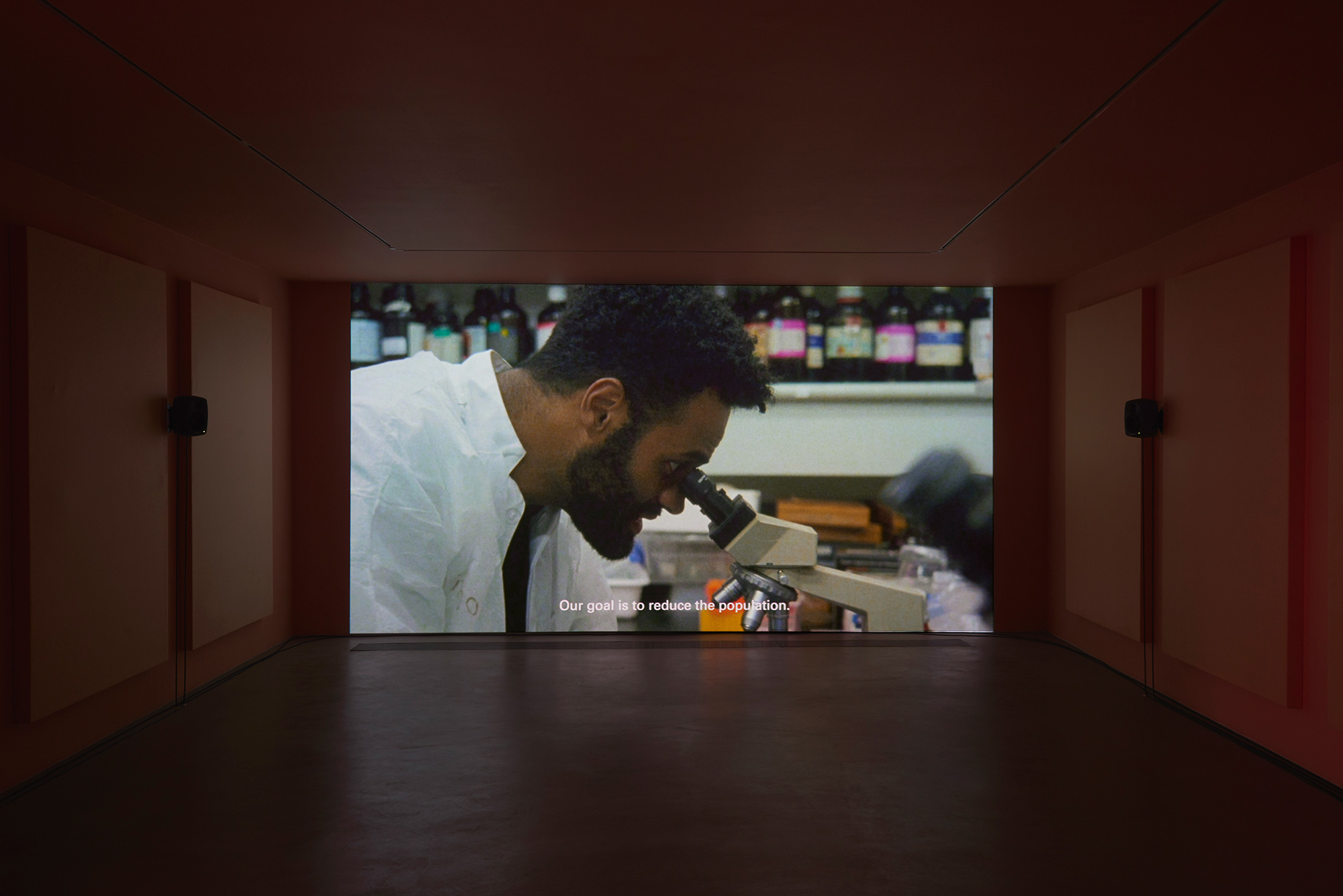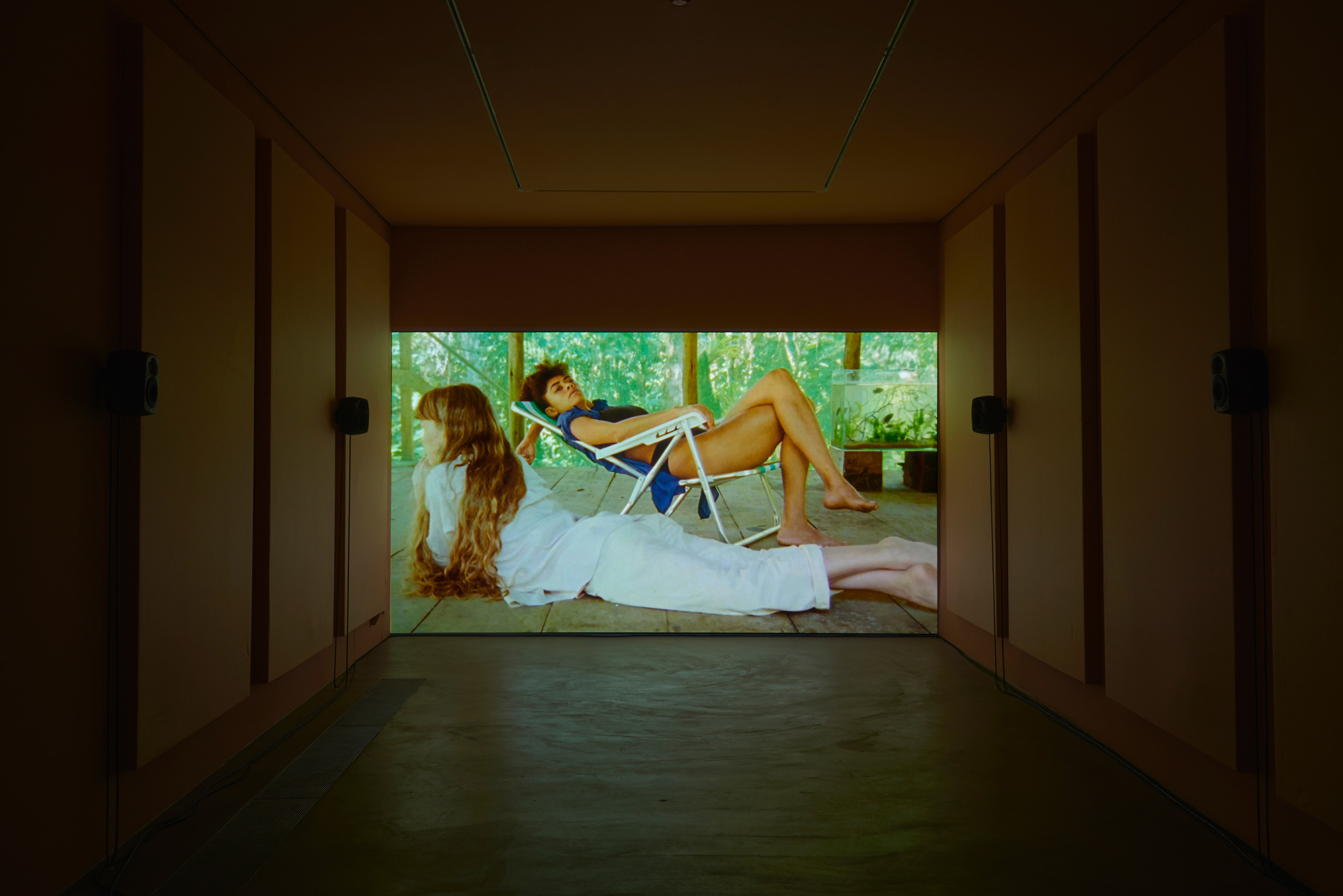 Exhibition view at Gasworks, London, UK, 2019
A Mordida
[The Bite]
An installation in collaboration with HAUT.
2018. Double channel film installation, 20', super 16mm transferred to video, color, sound, 6 channel surround sound piece. Spoken in Portuguese and English.
A Mordida
[The Bite] is an audio-visual installation, featuring three interconnected films and an ambient sound piece composed by musician HAUT. The installation brings together two apparently distinct images of epidemics, addressing clashes among politics of nature, technology, and gender.
The films are based on a research completed at a genetically-modified mosquito factory in São Paulo, Brazil, and include both fictional and documentary elements, veering between the present and an imagined future. The biological epidemic of the Zika virus, being combated partly through the use of mutated mosquitoes, becomes an analogue to the rise of reactionary conservatism in Brazilian politics, which reached a new zenith with the election of Jair Bolsonaro in 2018.
The films follow its protagonists (a man and two women, one of which transgender) through these crises, drawing lines between psychological and bodily horrors, political and medical crises, the sterile heteronormativity of the laboratory or science and assaults on reproductive autonomy. While all these biopolitical tensions express themselves in personal relations, as a retreat or a refuge, the films point to intimacy and care as possible futures beyond the constraints of a binary mentality.
- from the exhibition press release by curator Jennifer Inácio, Pérez Art Museum of Miami, 2018. You can read the full text
here
. You can read an exhibition review
here
.
A Mordida
was commissioned by Pérez Art Museum of Miami.
Film credits:
Written and directed by Pedro Neves Marques
With Ana Flávia Cavalcanti, Alina Dorzbacher, Kelner Macedo, Luiz Felipe Lucas, Diogo Hayashi, and Pamela Escolástico
Produced by Pedro Neves Marques and Catarina de Sousa
Director of Photography Marta Simões
Sound Recordings by Tales Manfrinato
Art Direction by Diogo Hayashi
Edited by Pedro Neves Marques
With poems by Pedro Neves Marques
Musical composition, "A Mordida," by HAUT, 2018